Watertown Asphalt Contractors
Watertown's Local Pavement Services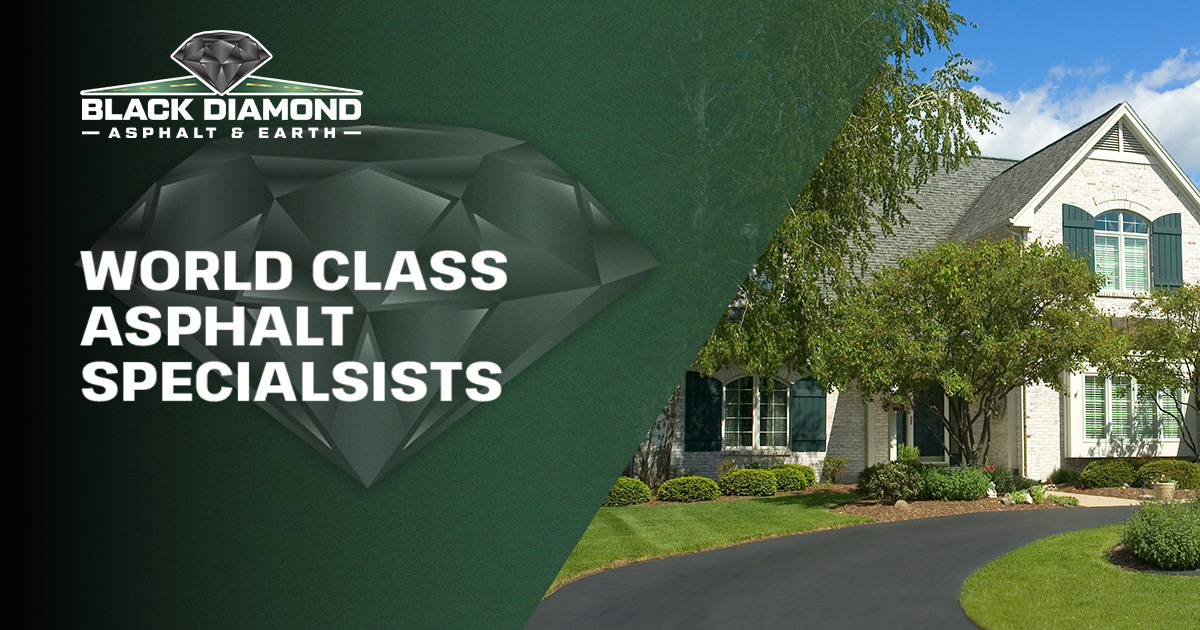 ​When you're looking for a fresh, earth-friendly, and effective pavement solution, look no further than Black Diamond Asphalt & Earth. Our OSHA-certified technicians can help home and property owners throughout Watertown. It doesn't matter if it's a simple job like a tennis court or a longer project like paving a private road. Our level of expertise is hard to match. Utilizing the best materials and machinery, we guarantee a new surface that will serve your property for decades to come!
Since our company rebranded in 2011, we've made it a point to be the obvious choice. When it comes to pavement services in Watertown, we give our customers ample reasons to keep coming back. Call today to see for yourself: (203) 433-6326, or take a look at our customer reviews and see why we are the most trusted asphalt contractors in Watertown and beyond.
For more information on our paving services in Watertown, reach out to a customer representative online or over the phone today: (203) 433-6326!
Our Residential & Commercial Services in Watertown
No job is either too big or too small for us to take care of. Whether you need to fill in cracks in your pavement or are looking to beautify your space by adding curb appeal, we got you covered. We provide our commercial and residential clients with a number of services for their homes or businesses.
Our residential and commercial services include the following:
Asphalt Paving
Recycled Asphalt
Drainage
Oil & Stone
Asphalt Milling
New Pavement Drainage
Line Striping
Crack Filling
Seal Coating
Repairs & Curb Appeal
Sweeping & Porter Services
Snow & Ice Management
Request a Free Quote!
Unsure if you want to invest in that brand new slab of asphalt? That's why we've created a customer-friendly system that provides an estimate of what the project will cost. Still unsure if you can manage to budget for new pavement? Black Diamond Asphalt & Earth offers financing options that are catered to our customers' needs. With a low monthly payment and no risk of hurting your credit, our financing solution is part of what makes us a top choice.
Eco-Friendly Machinery
Watertown is known for its beautiful greenery, and we don't want to compromise that. That's why we're proud to say we have an environmentally friendly pavement machine! Known to most as "The Green Machine," it works just as hard without emitting harmful gases that impact the surrounding environment. Choosing to work with us gives customers peace of mind that they aren't hurting the planet in any way, shape, or form!
Safety Always Comes First
There's nothing more refreshing than working with a company that protects all of its employees. When it comes to laying down pavement, several risks could endanger our skilled workers. That's why we've required that each person operating on a project be OSHA-certified. This gives us confidence that our team has the knowledge needed to keep everyone on the job safe.
Make Your Dream a Reality
Property owners – both residential and commercial – love to dream. Laying down fresh pavement can help turn your dream into a reality. It will also elevate your property to the next level and help you stand out from the competition.
Contact us Online or call (203) 433-6326 today to learn more!
OSHA Certified Technicians

We Offer Free Estimates

Trustworthy & Honest

Over 45+ Years of Experience
Our customers love us
Here's what they have to say.
Thanks!

- Chris Berman, ESPN

Wonderful Work

- D.Z.

We appreciate the time you came late at night to roll the driveway before anticipated rain.

- Janis S.

The parking lot looks great! Thank you for doing such a good job. It was a pleasure working with you.

- Pastor John

Your courtesy, quality, and professionalism deserve a "five-star" rating.

- Krystyn L.